Super Mario Bros. Redux
But our Princess is on another console!
07 November 2020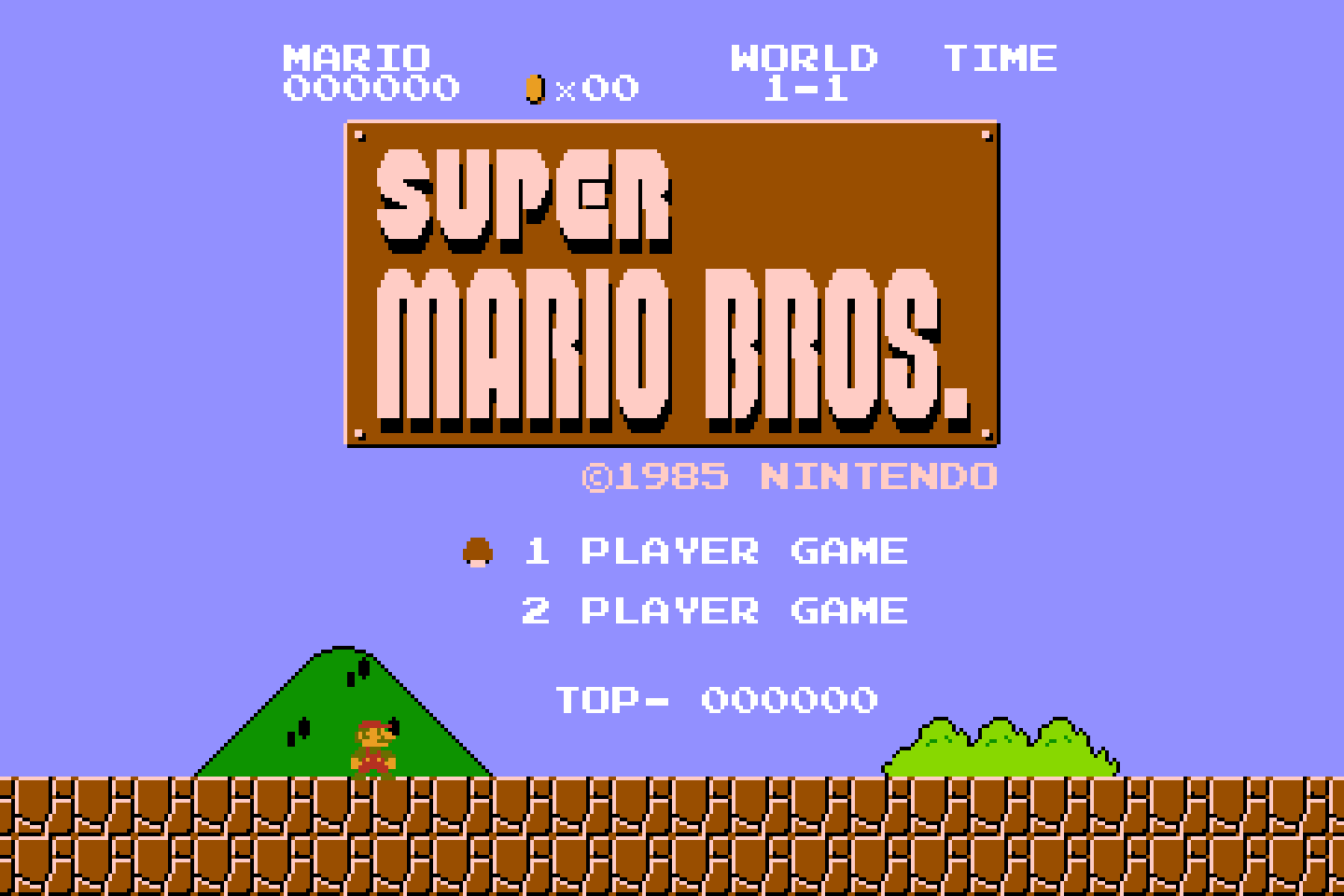 Super Mario Bros. is one of the greatest video games of all time. You've almost certainly played it at some point, but you might not realise just how many Nintendo systems it's been available on over the years.
In this post I'm only counting releases that you can play using official Nintendo hardware and software – no flash carts or sideloading!
1. NES / Famicom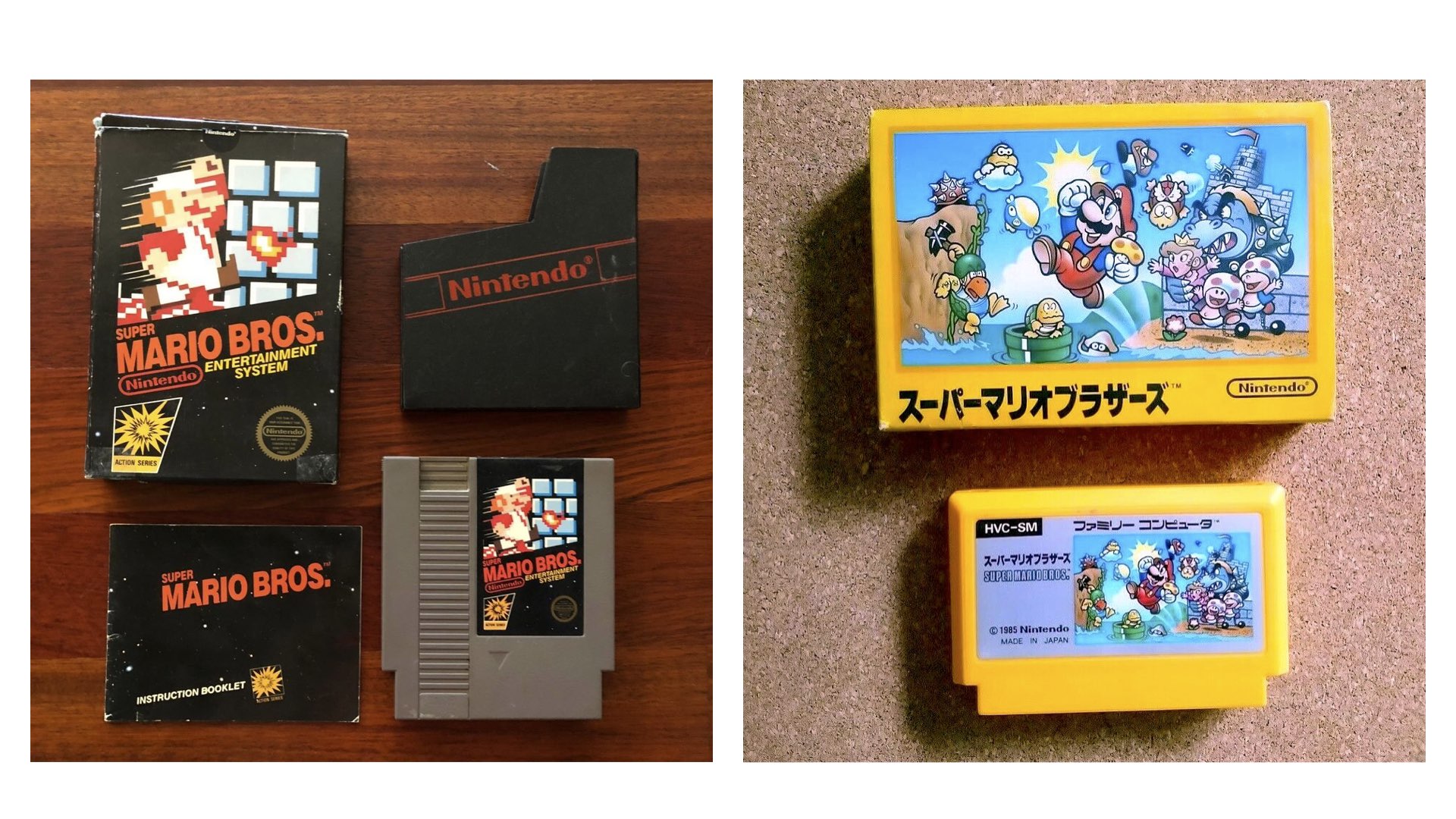 The original Super Mario Bros and still the best way to play it. The NES box design is iconic, but personally I prefer the Japanese artwork.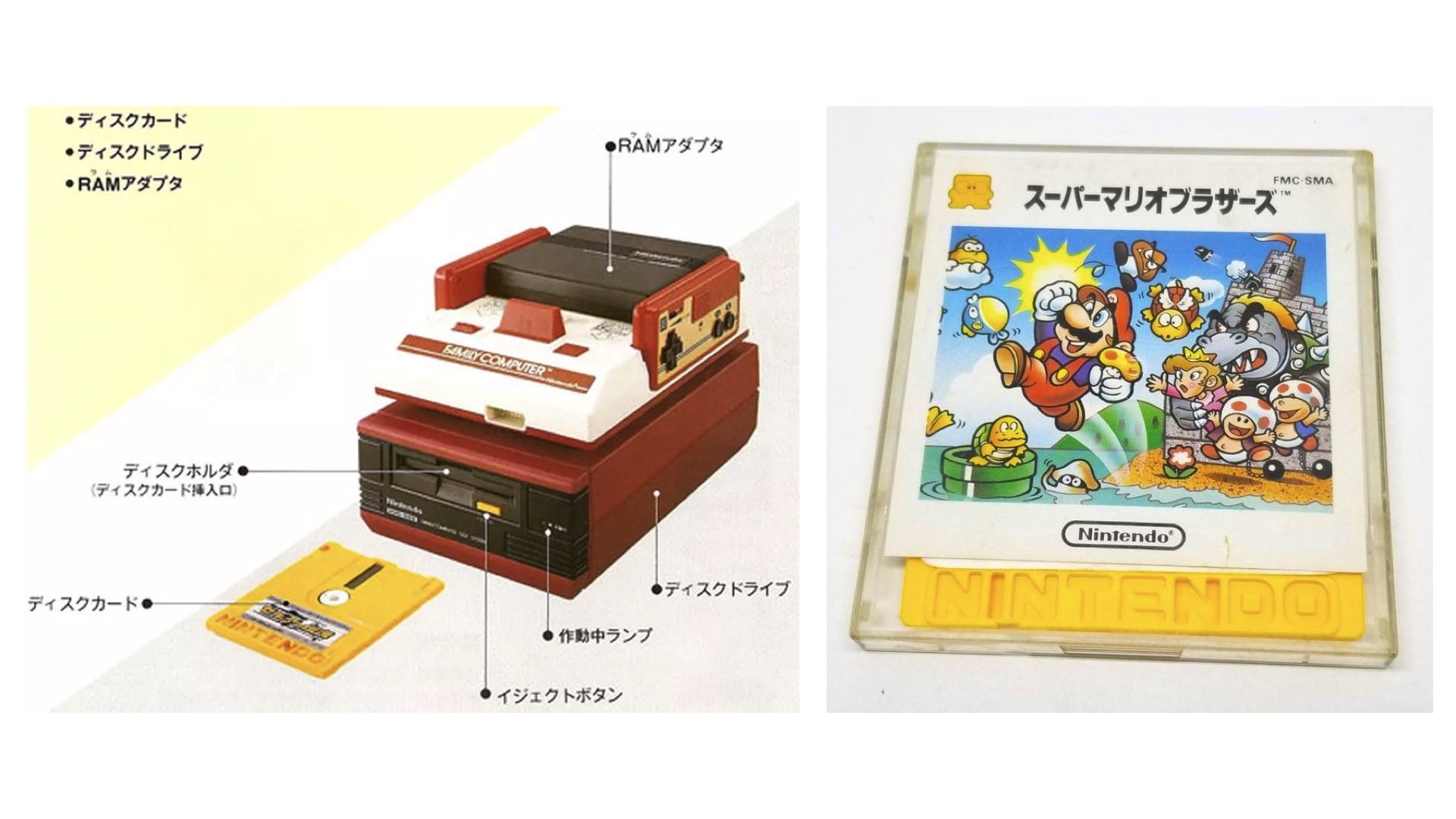 It was also available for the Famicom Disk System in Japan (an awesome add-on that sadly never made it to the US or Europe).
2. Arcade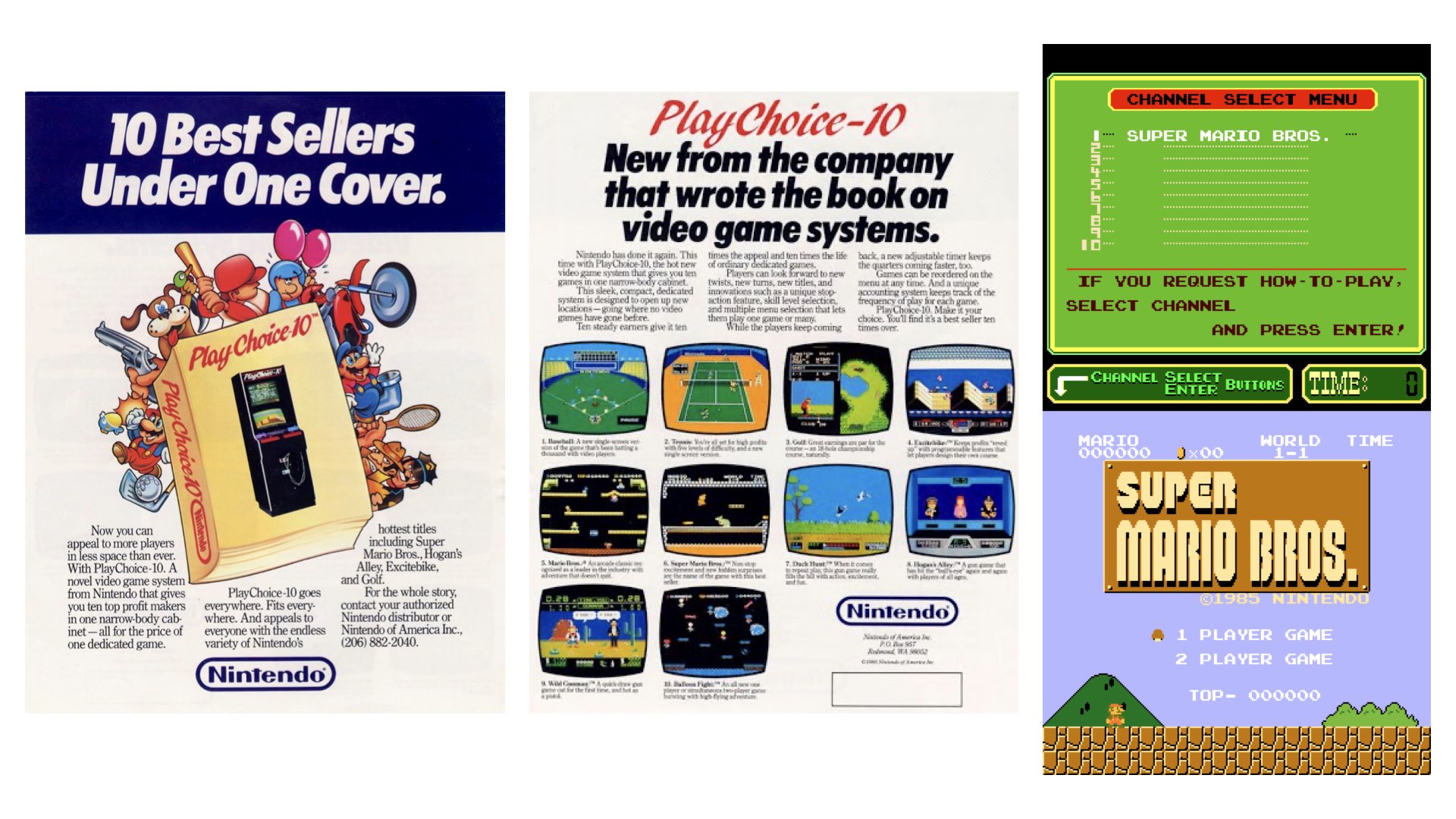 The PlayChoice-10 was basically a NES in a cabinet, with brighter colours, a choice of games and a coin slot.
3. Super NES / Super Famicom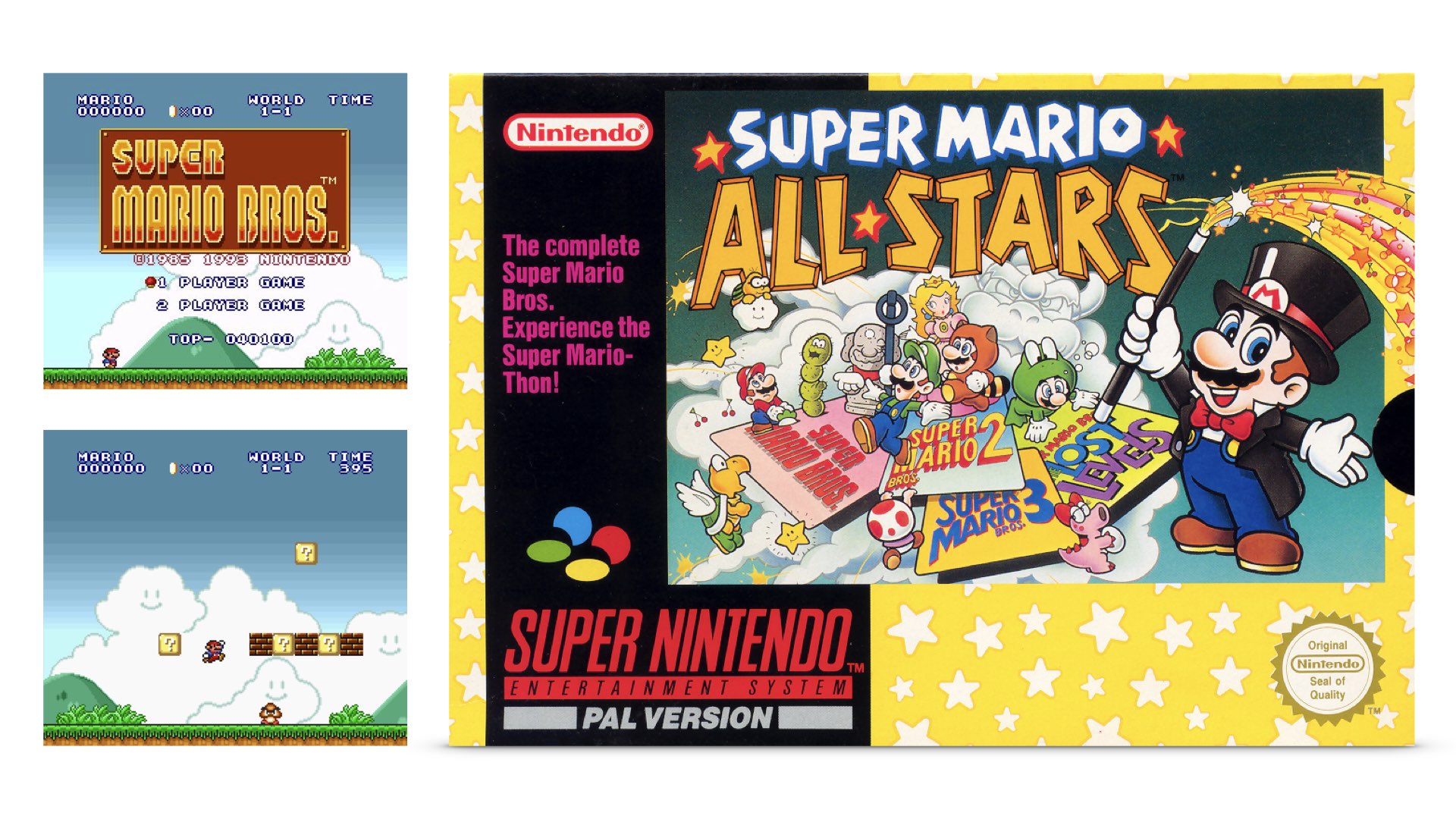 The Super Nintendo re-release came with fancy new graphics and better sound (and three other great games, but this post isn't about them!).
As well as the regular cartridge version, in Japan a variant called BS Super Mario Collection was released for the Satellaview add-on. It was broadcast as weekly episodes with voice commentary.
4. Game Boy Color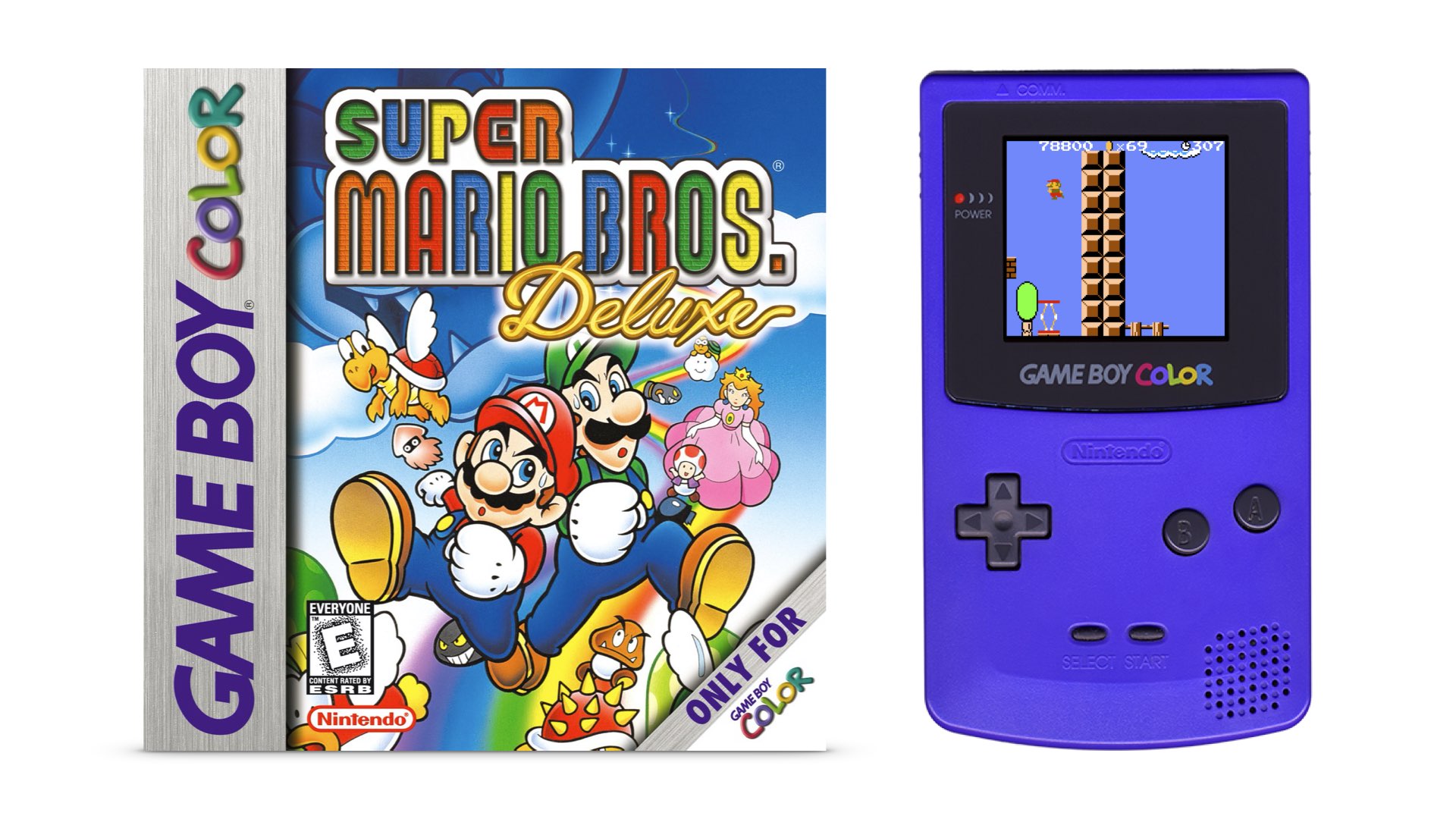 Nintendo squashed Super Mario Bros. onto the Game Boy Color, but the screen isn't really big enough and the end result is horrible to play.
5. GameCube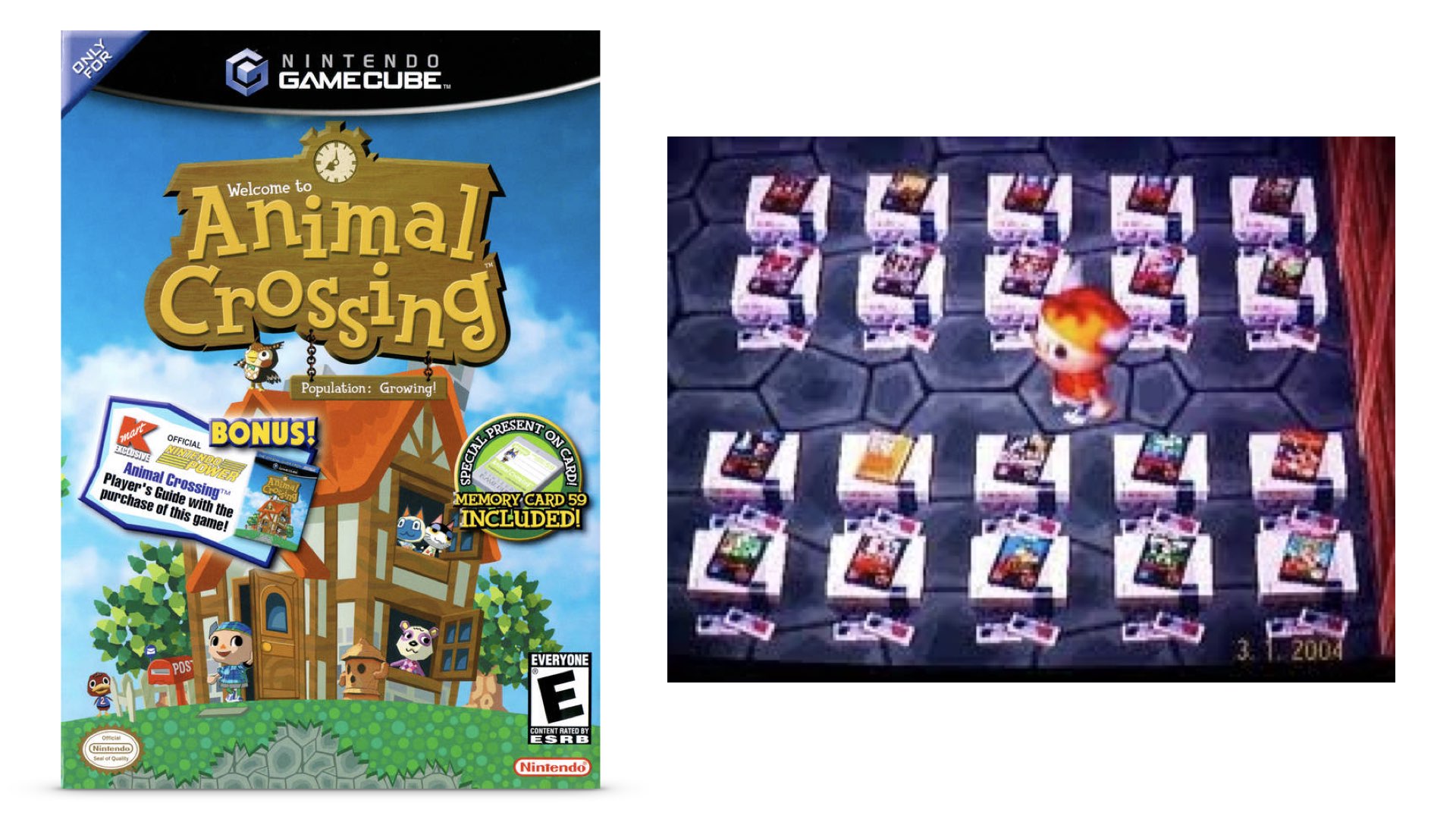 Surprise! It turns out one of the items in the GameCube version of Animal Crossing is a playable NES. Super Mario Bros. was distributed to players in Japan as part of a giveaway in Famitsu magazine.
6. Game Boy Advance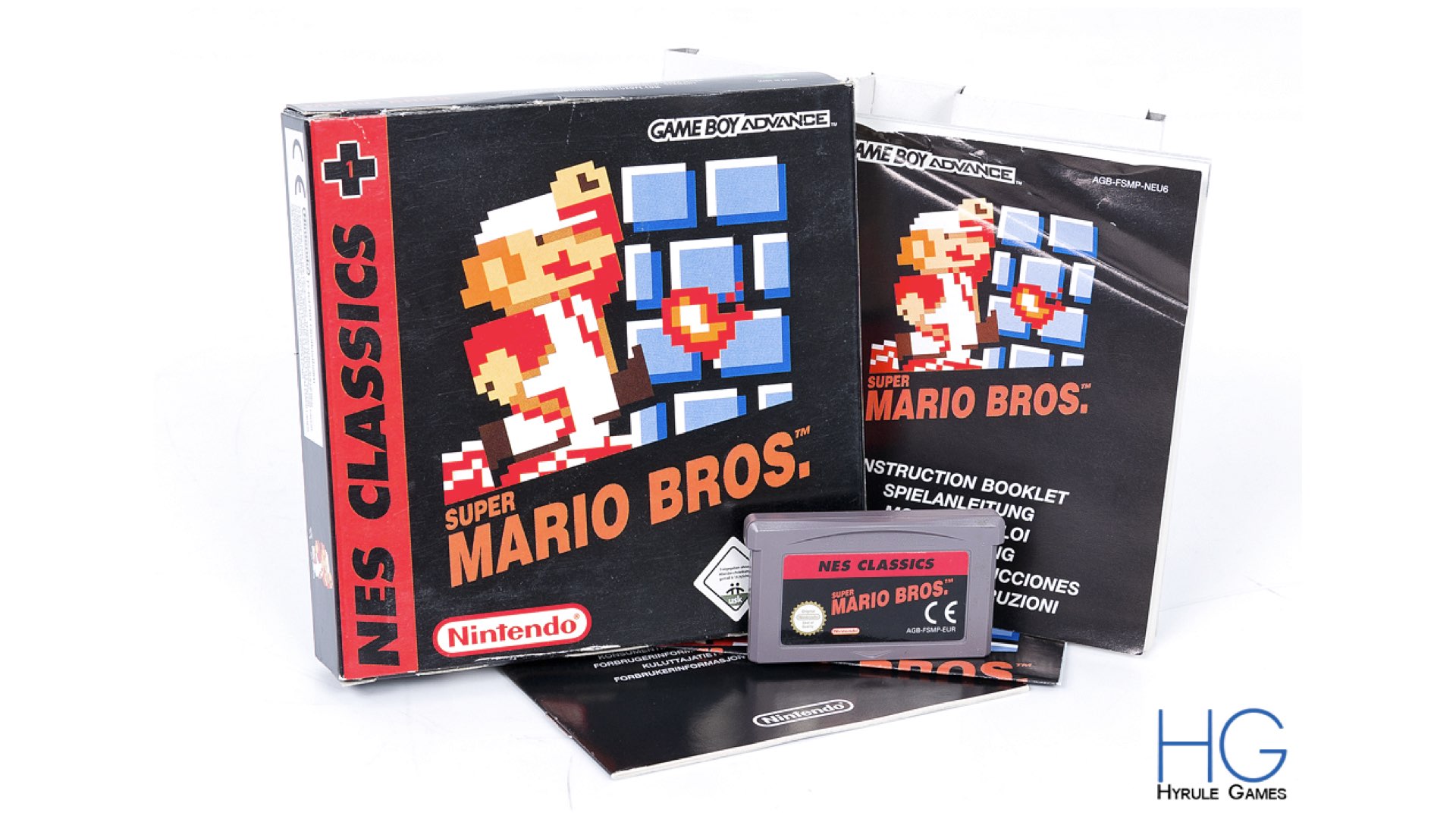 The Game Boy Advance got Super Mario Bros. as part of the NES Classics series…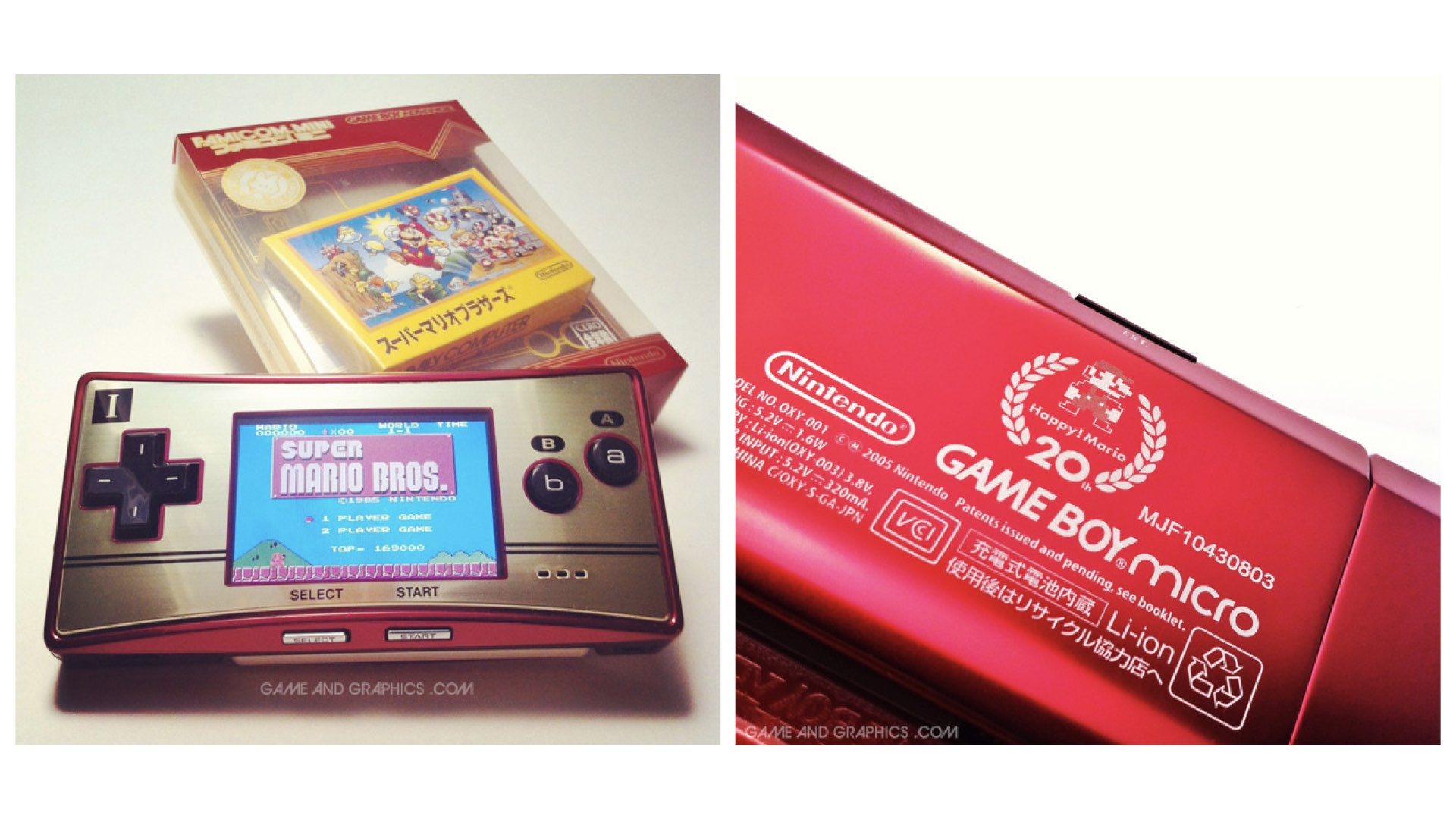 …though we all know that if you're going to play it on the go then you should do it in style on a 20th Anniversary Edition Game Boy Micro.
7. Wii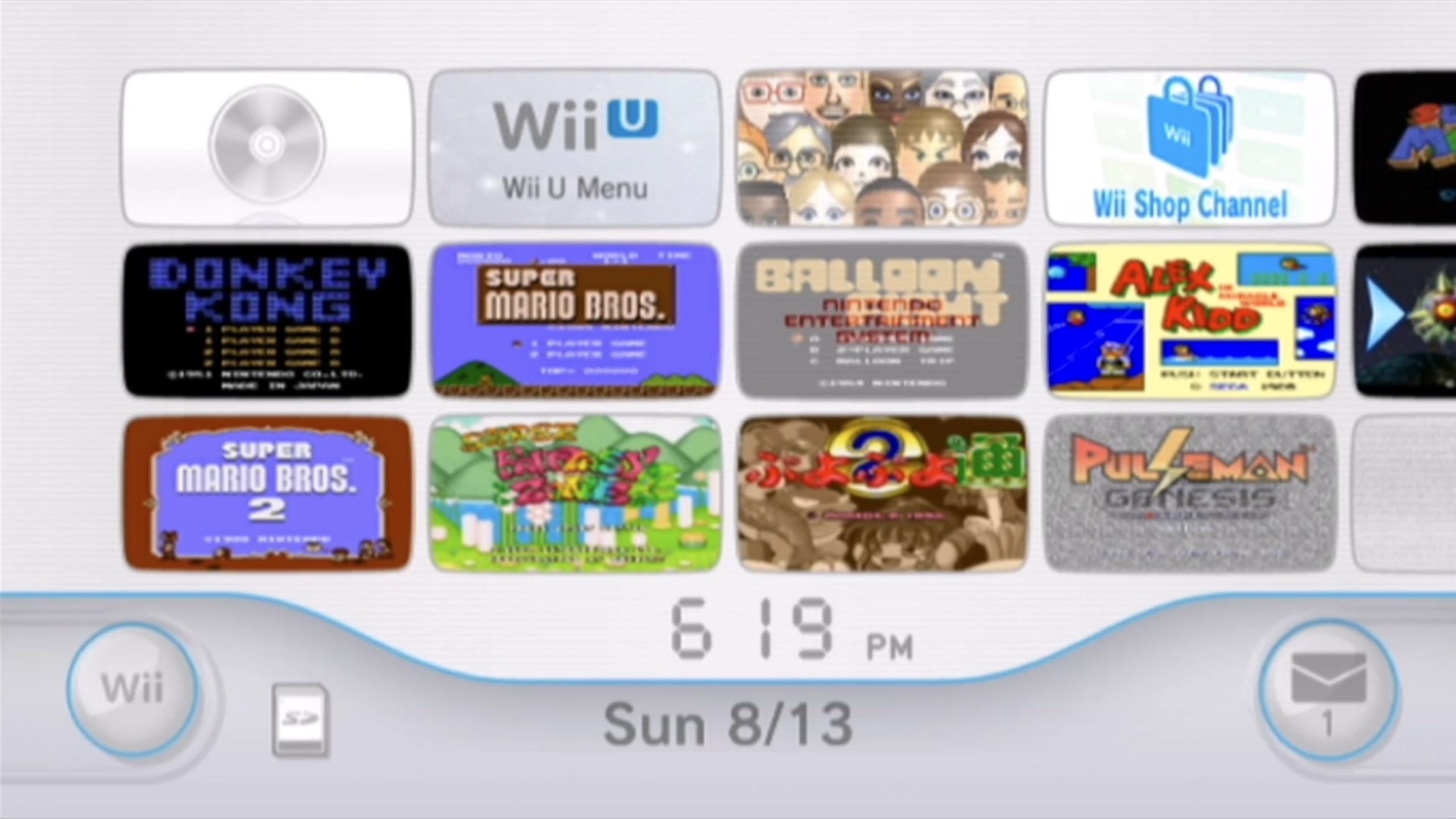 Super Mario Bros. arrived on the Wii via its new Virtual Console capability.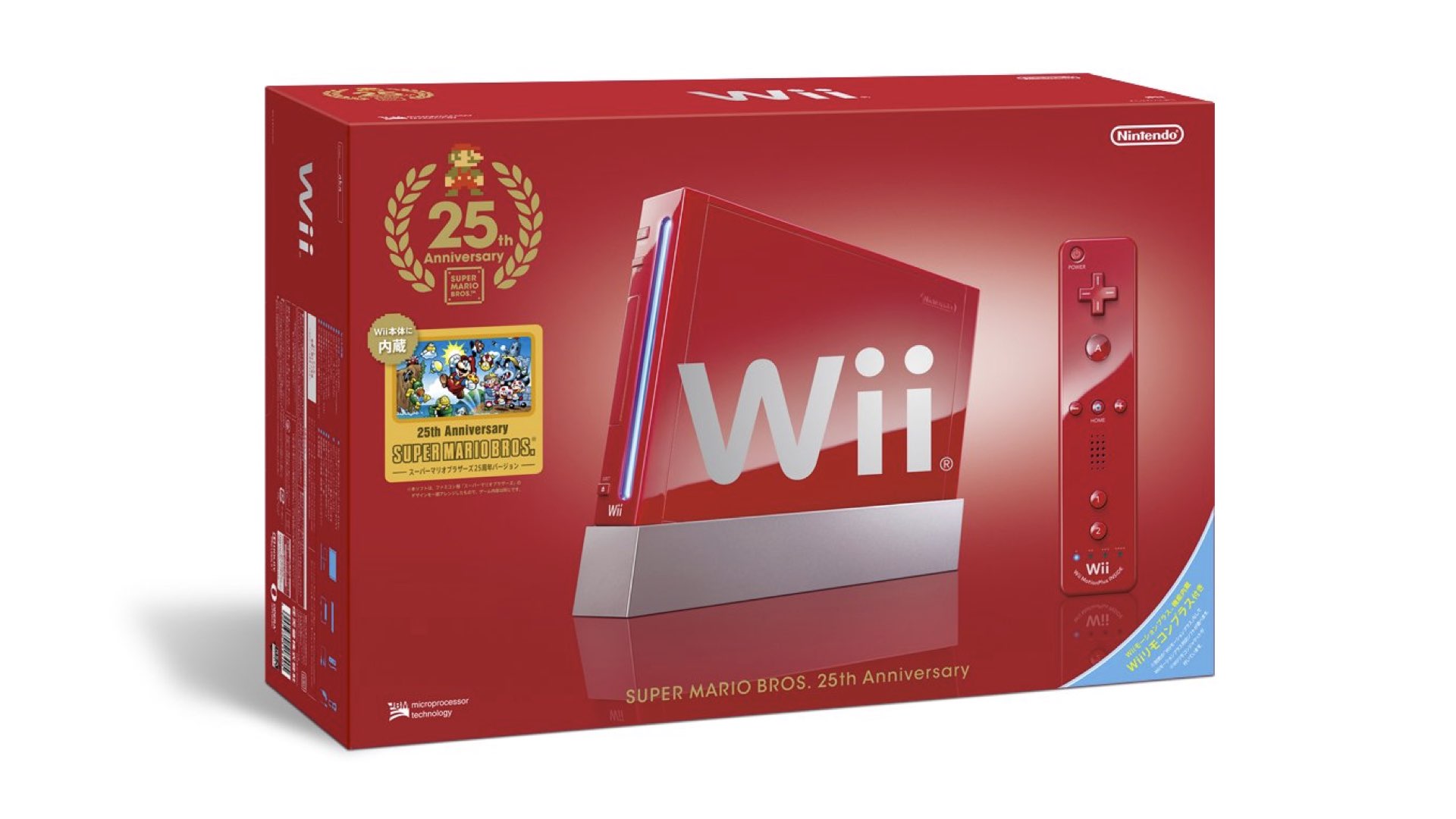 It also came bundled with the 25th Anniversary Edition console in Japan…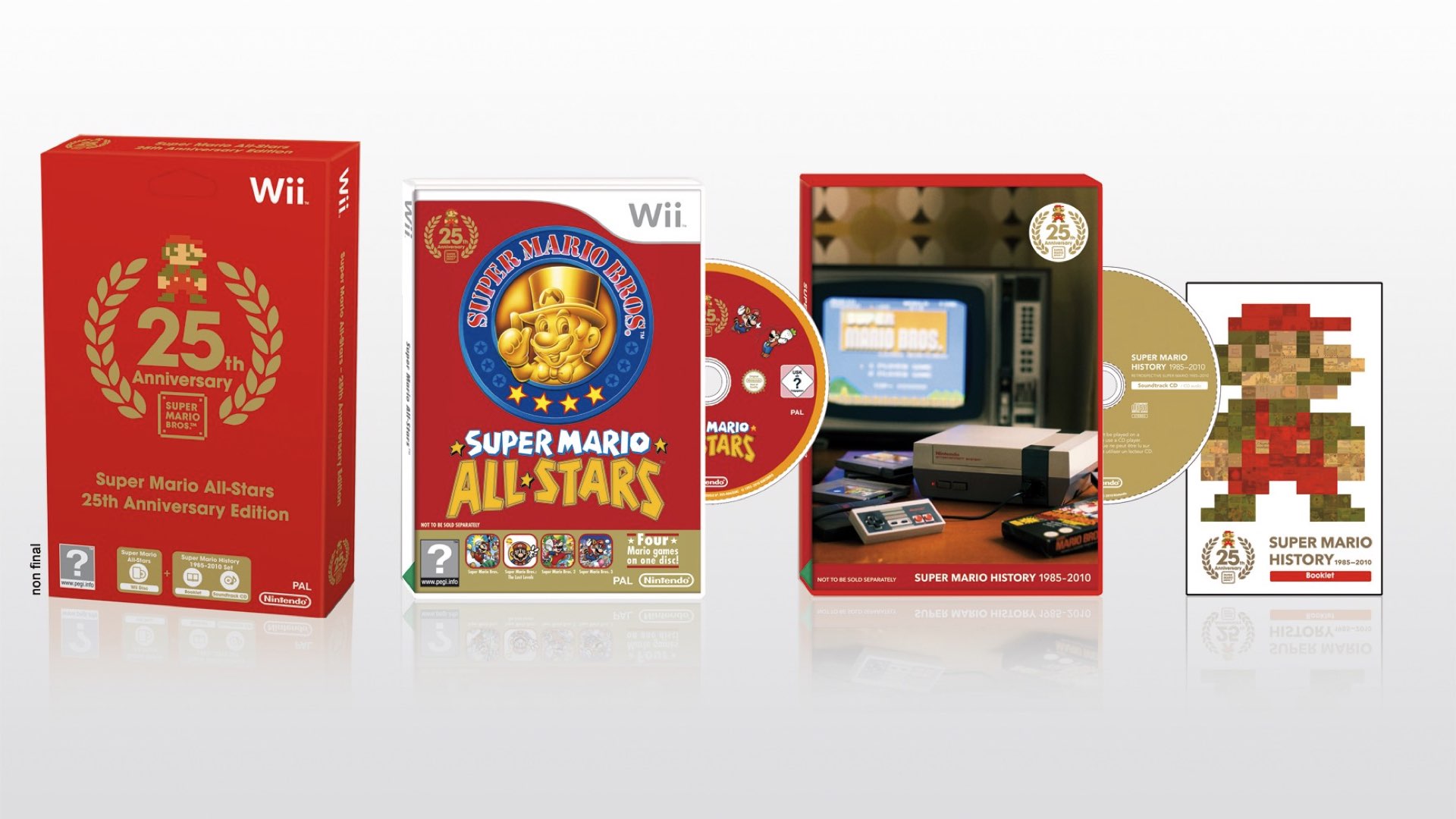 …and you could get it as part of the Super Mario All Stars re-release too.
8. 3DS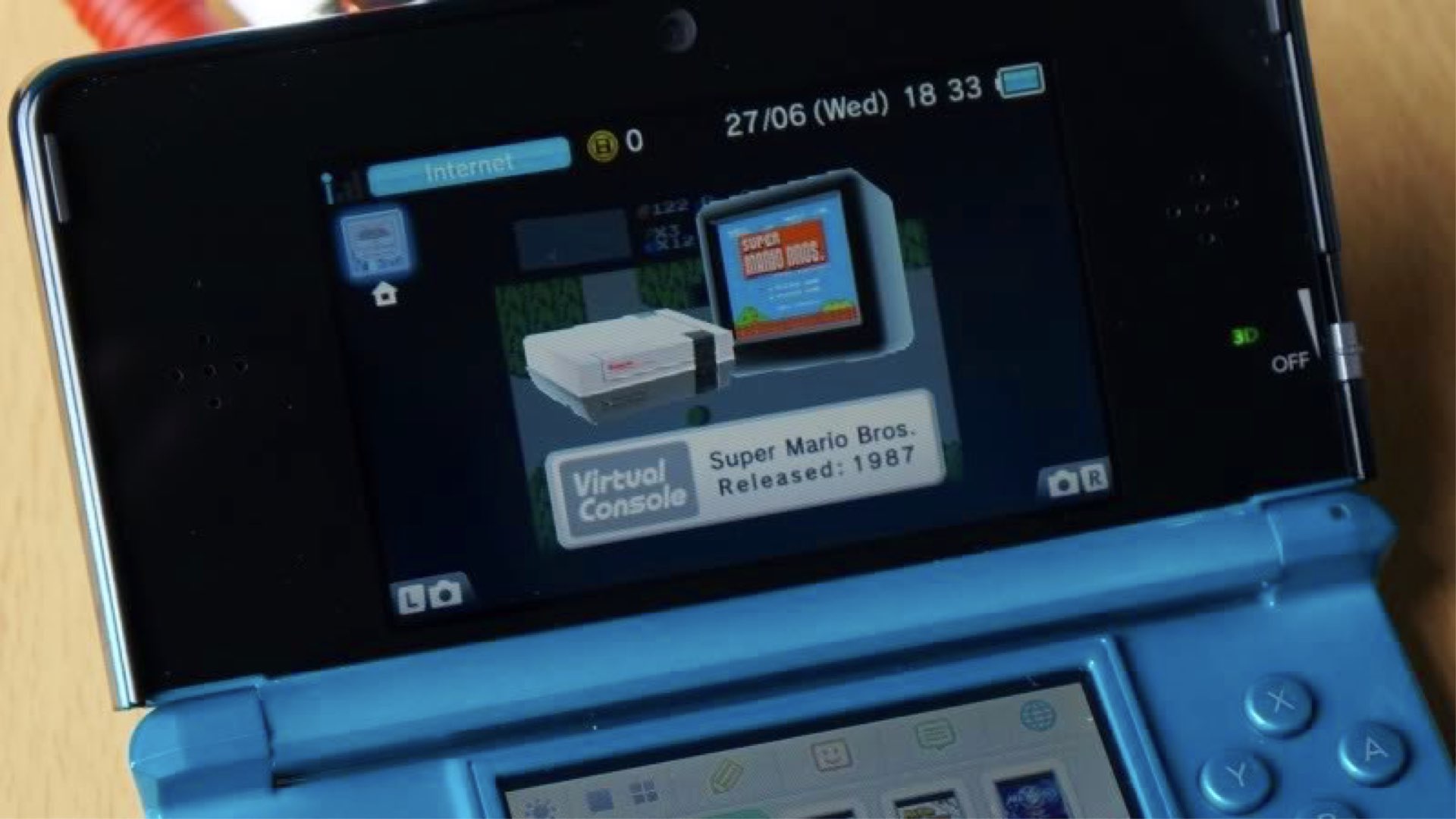 It was on the Virtual Console on the 3DS, first as part of the 3DS Ambassador Programme and then on general release.
9. Wii U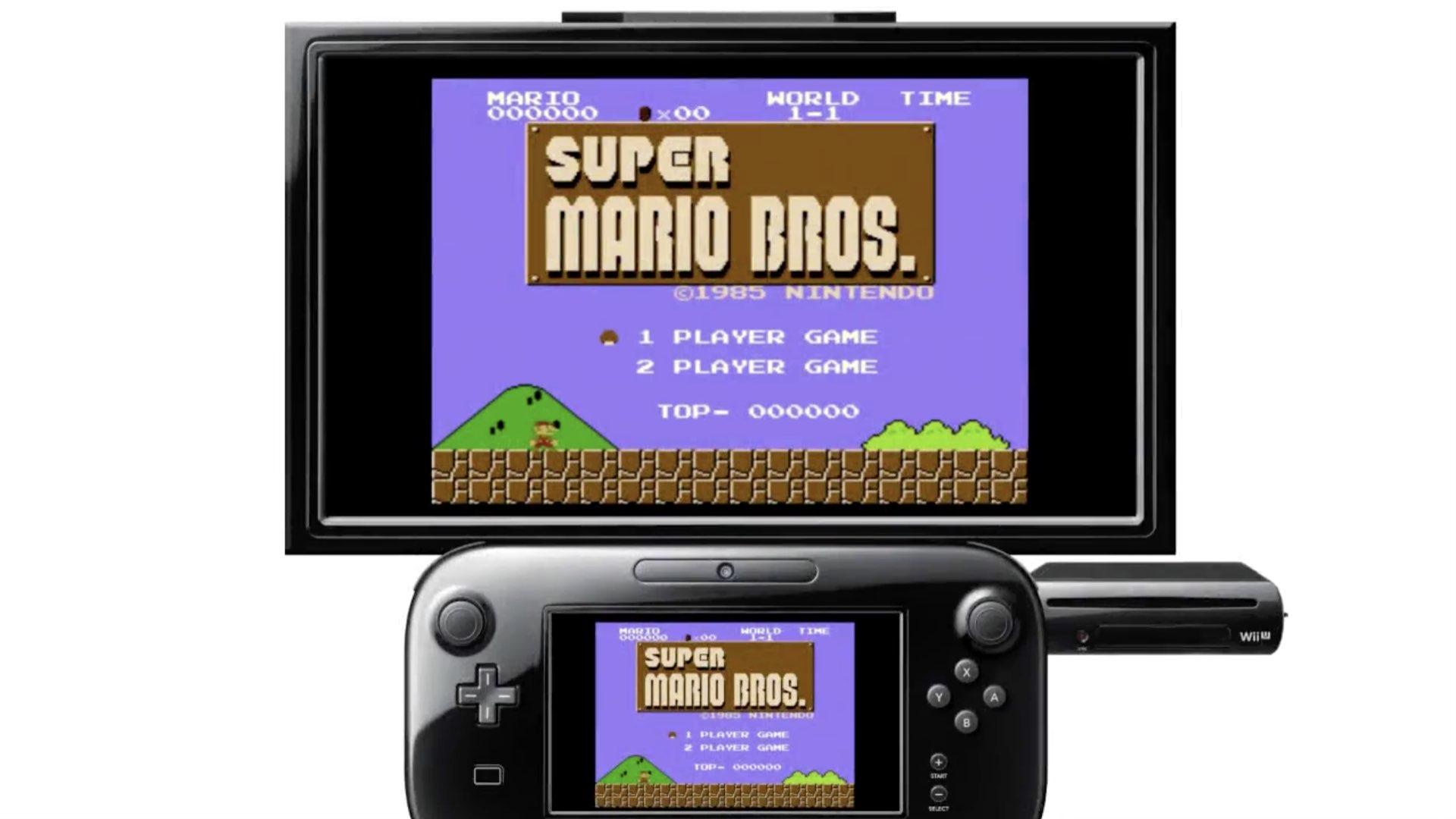 Virtual Console, still going strong.
10. NES Classic Mini / Classic Mini Family Computer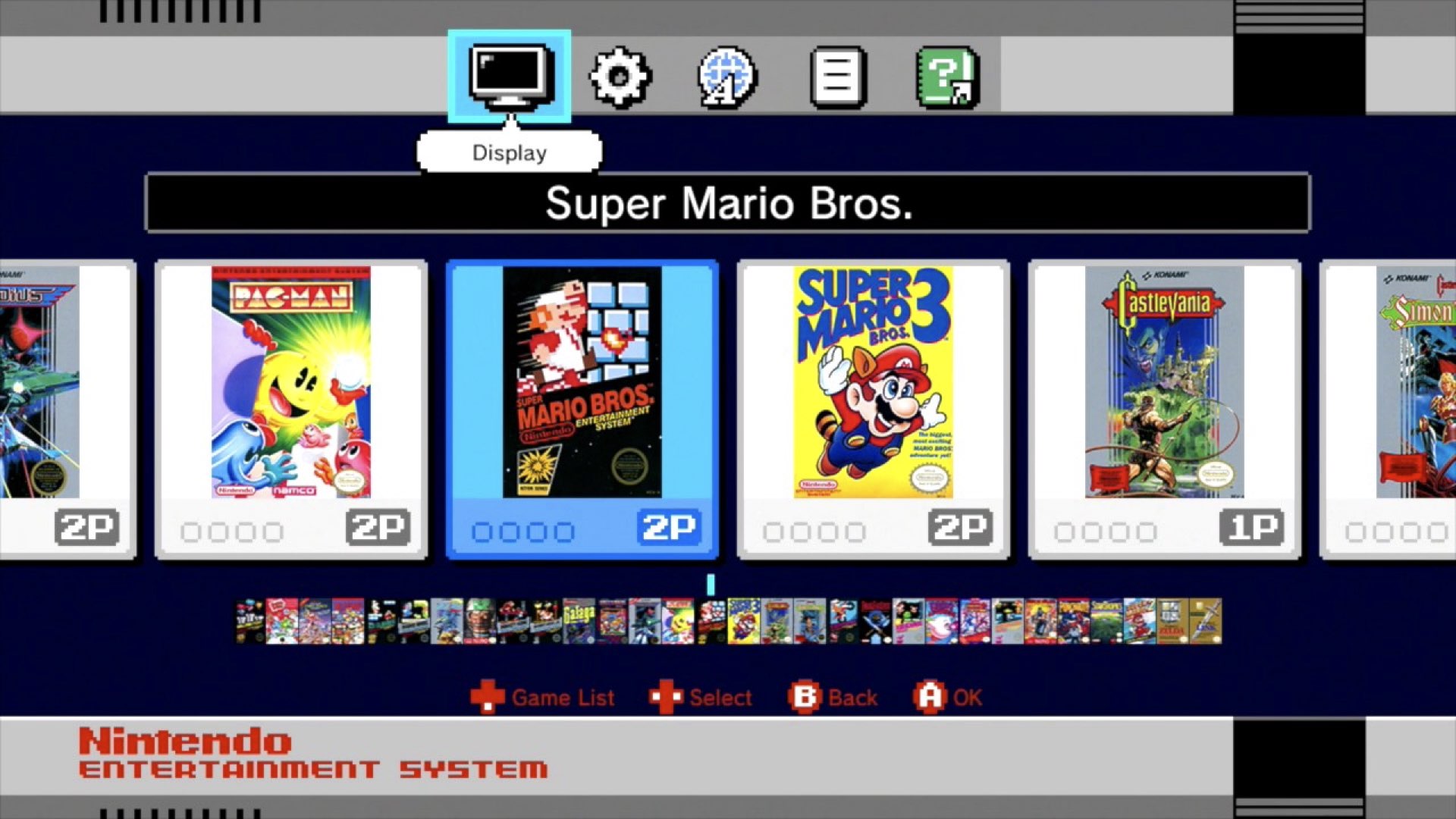 Classic console, classic line-up, classic Super Mario Bros…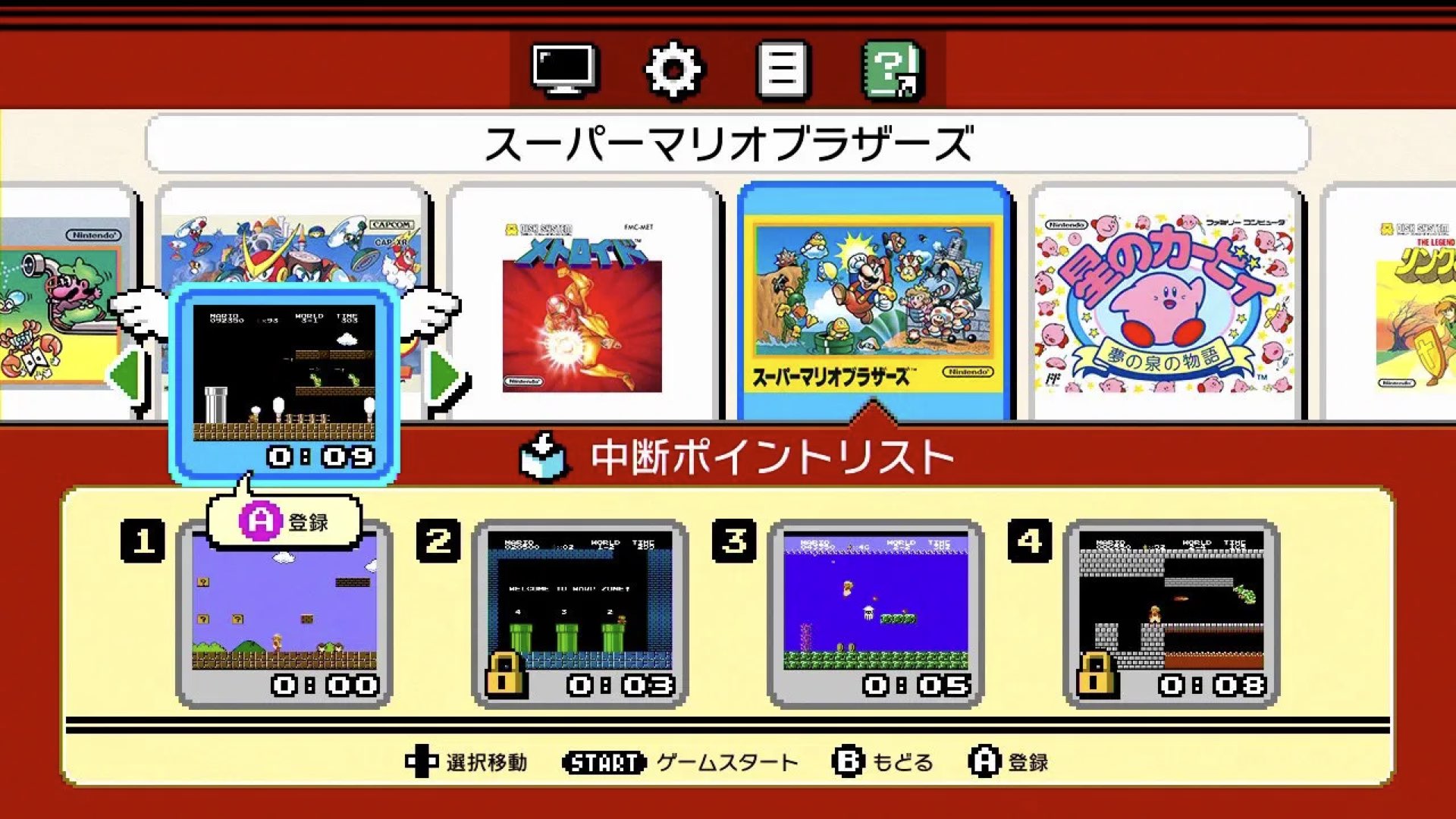 …though the Japanese artwork is still better.
11. Switch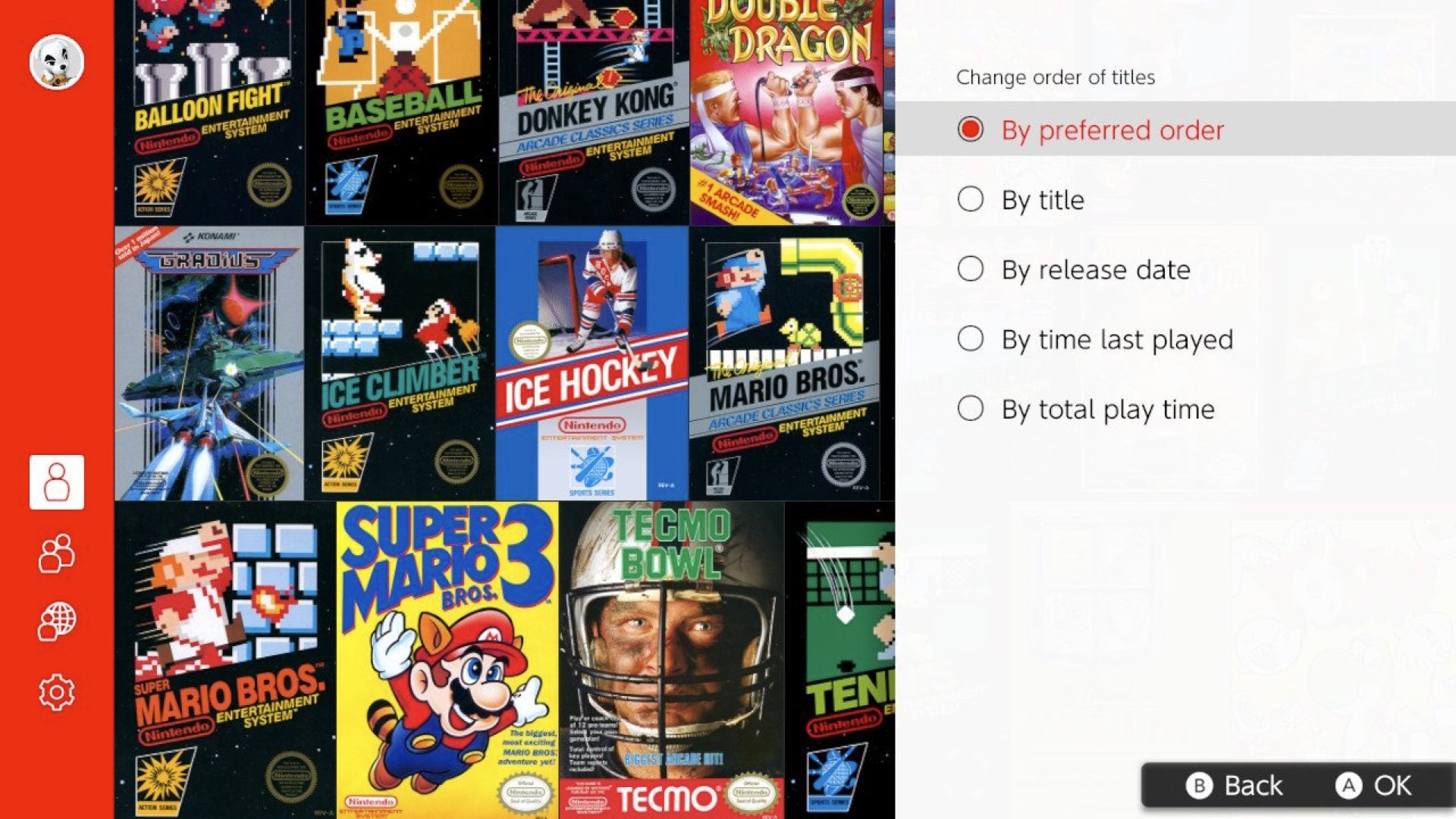 If you subscribe to Nintendo Switch Online it's part of the NES library…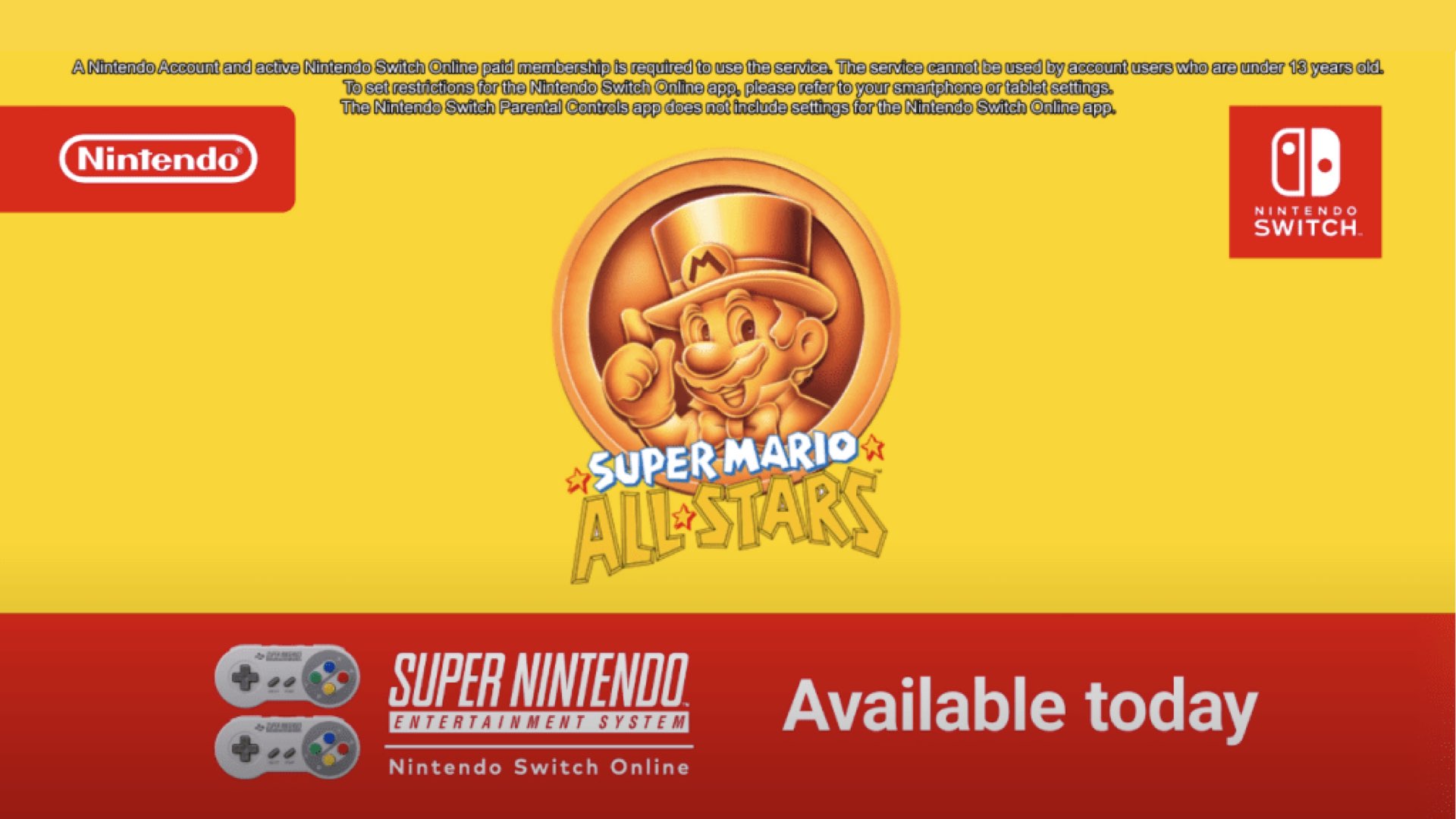 …and part of the SNES library.
12. Game & Watch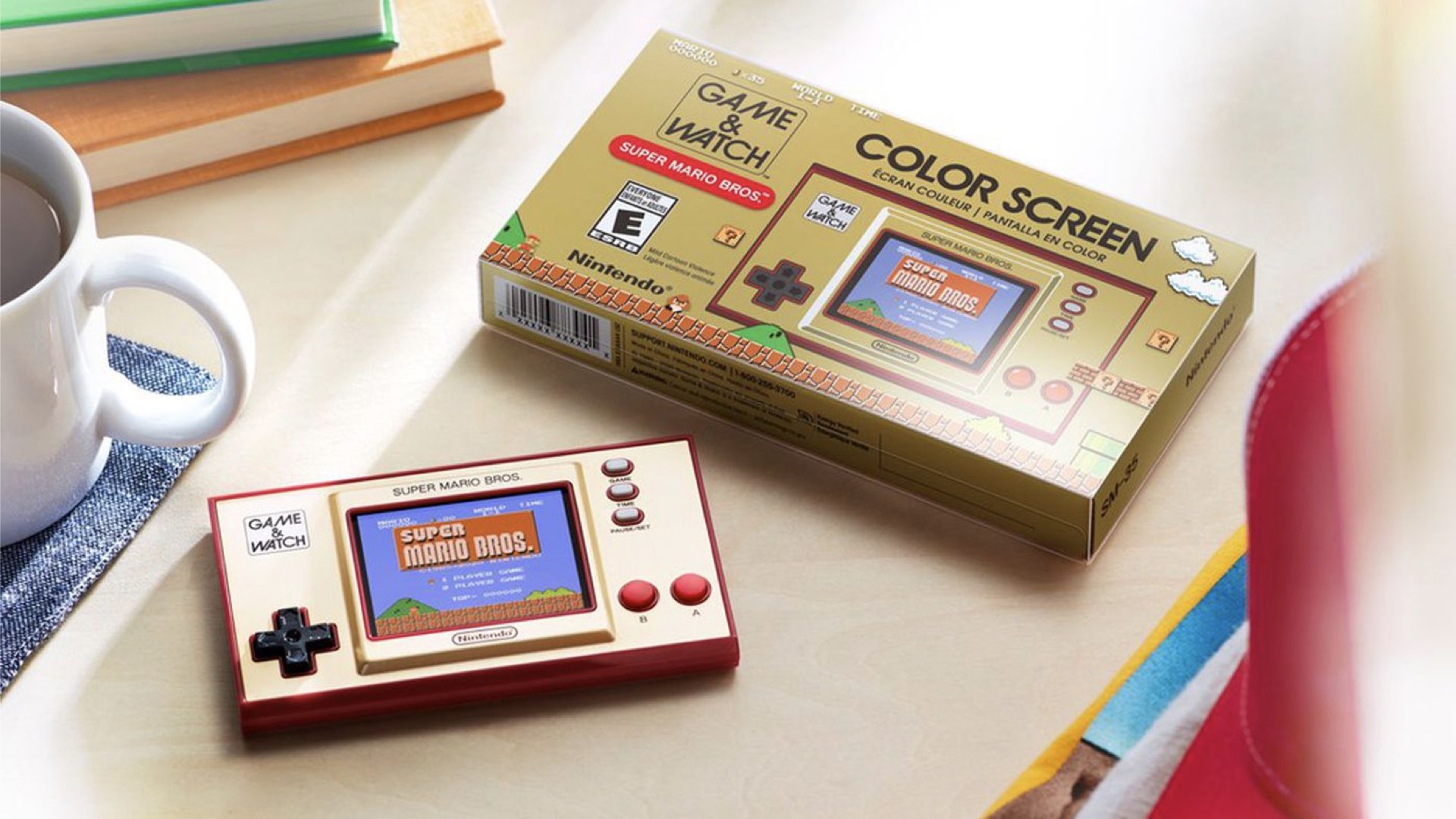 And finally, Super Mario Bros. displaces the 1980s impostor to retake its rightful place in the Game & Watch hall of fame.
Mario is missing
So which Nintendo systems didn't get an official way to play Super Mario Bros.?
The original Game Boy, which wasn't powerful enough.
The Virtual Boy, which didn't do well enough.
The Nintendo 64. Luckily we were all too busy playing Goldeneye to really notice.
The DSi. Unlike the original DS and DS Lite, the DSi had no cartridge slot and so couldn't play GBA games. It did have DSiWare – the precursor to the eShop – but no Virtual Console.
The SNES Classic Mini. The absence of Super Mario All Stars here still hurts, Nintendo.
Welcome to Warp Zone!
Mastered the original on all formats and ready for even more classic Super Mario Bros. action?
Super Mario Bros. 2 / The Lost Levels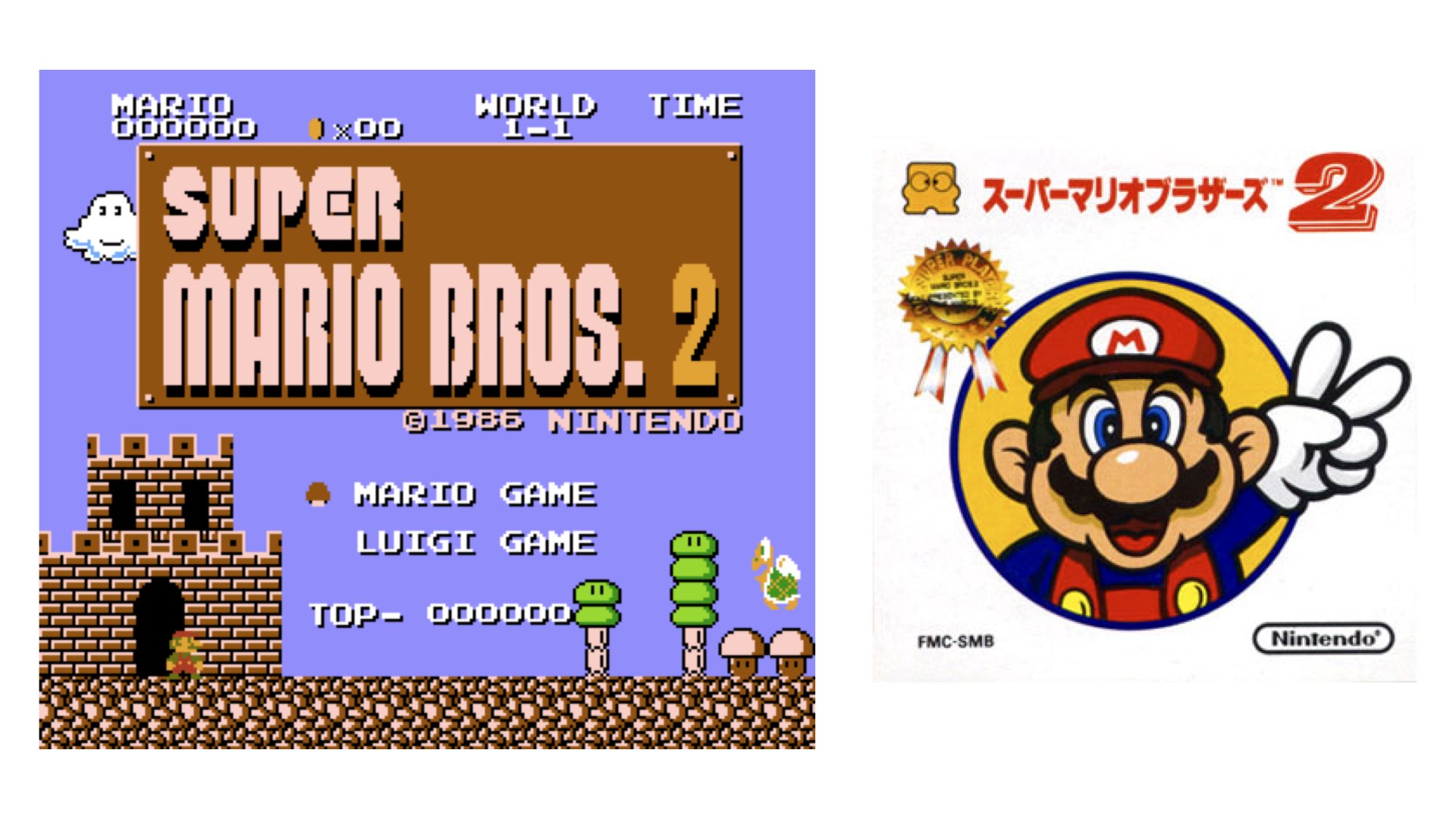 The real Super Mario Bros. 2 (not that one) was released for the Famicom but never made it to the NES. It eventually came to the West as part of the Super Mario All Stars collection, badged as The Lost Levels.
VS. Super Mario Bros.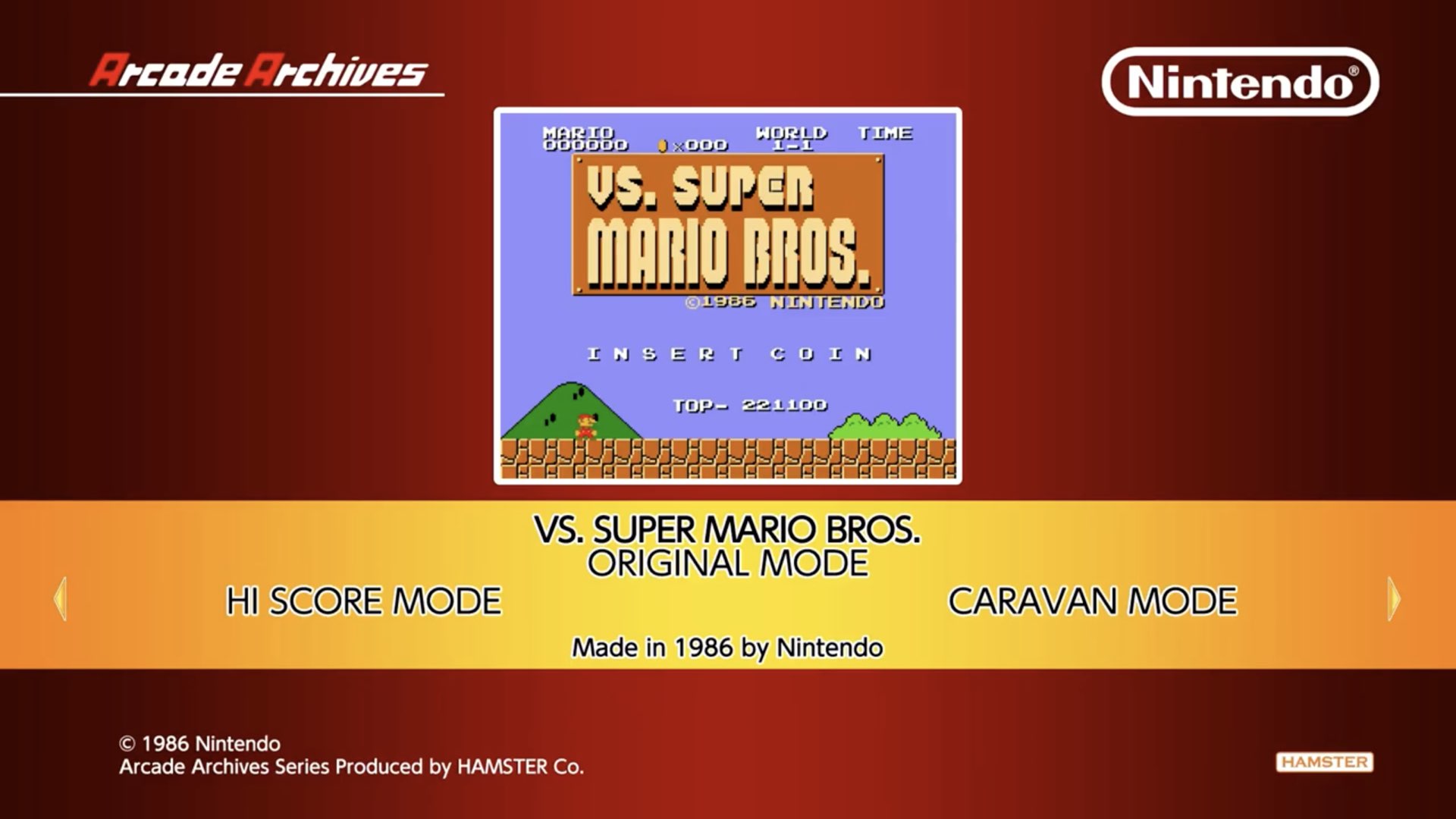 The Nintendo VS. System was home to an arcade remix of Super Mario Bros. It had new level layouts and significantly increased difficulty, and has been described as "the meanest trick Nintendo ever played".
It's been re-relased on the Switch as part of the Arcade Archives series.
Super Mario Bros. 35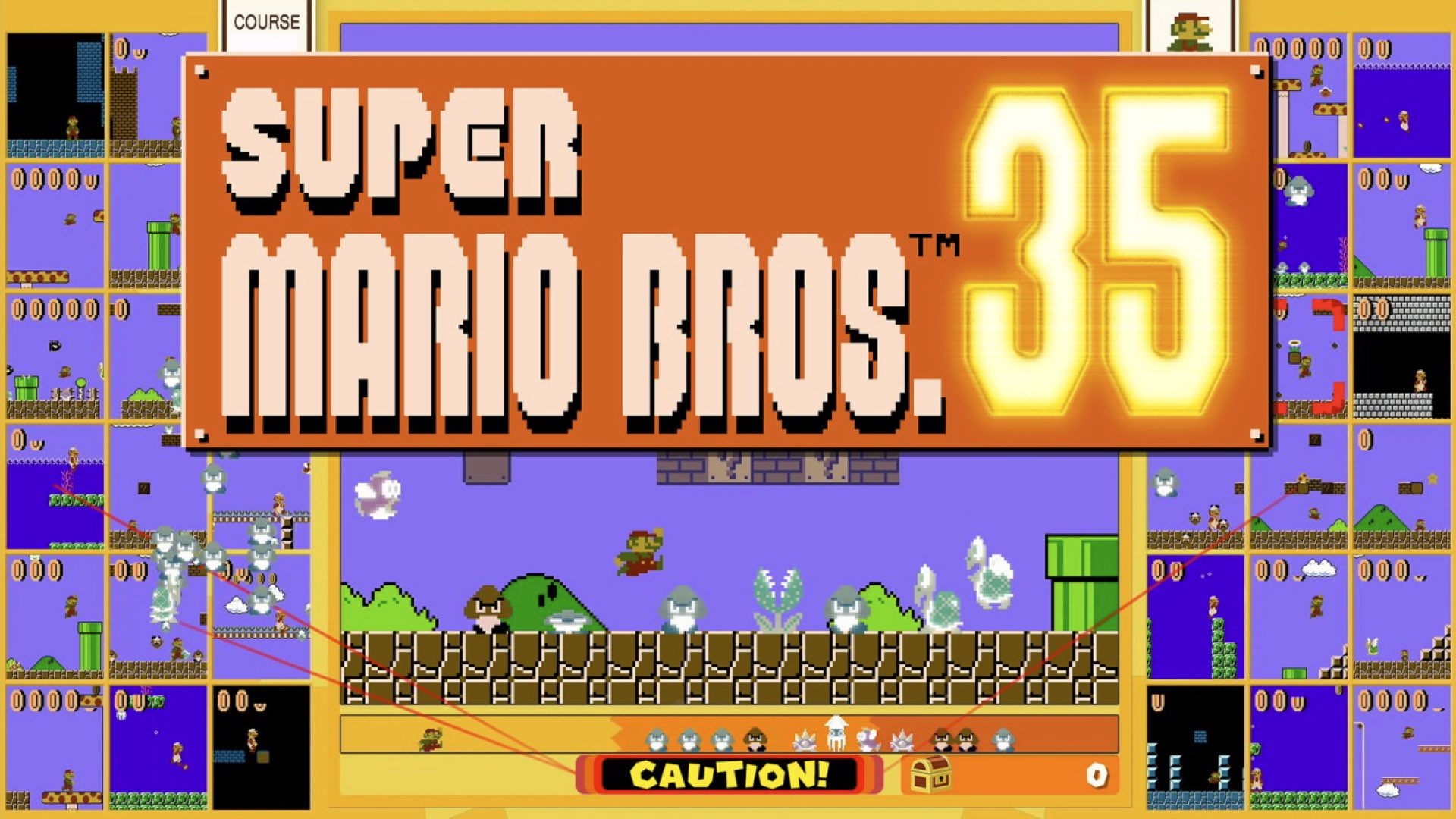 The original Super Mario Bros., only this time online and with a 35-player competitive twist. Nintendo says it'll only be playable until 31 March 2021, so get it while you can.