42 All-Time Classics
Now you're playing with Super Power!
27 October 2015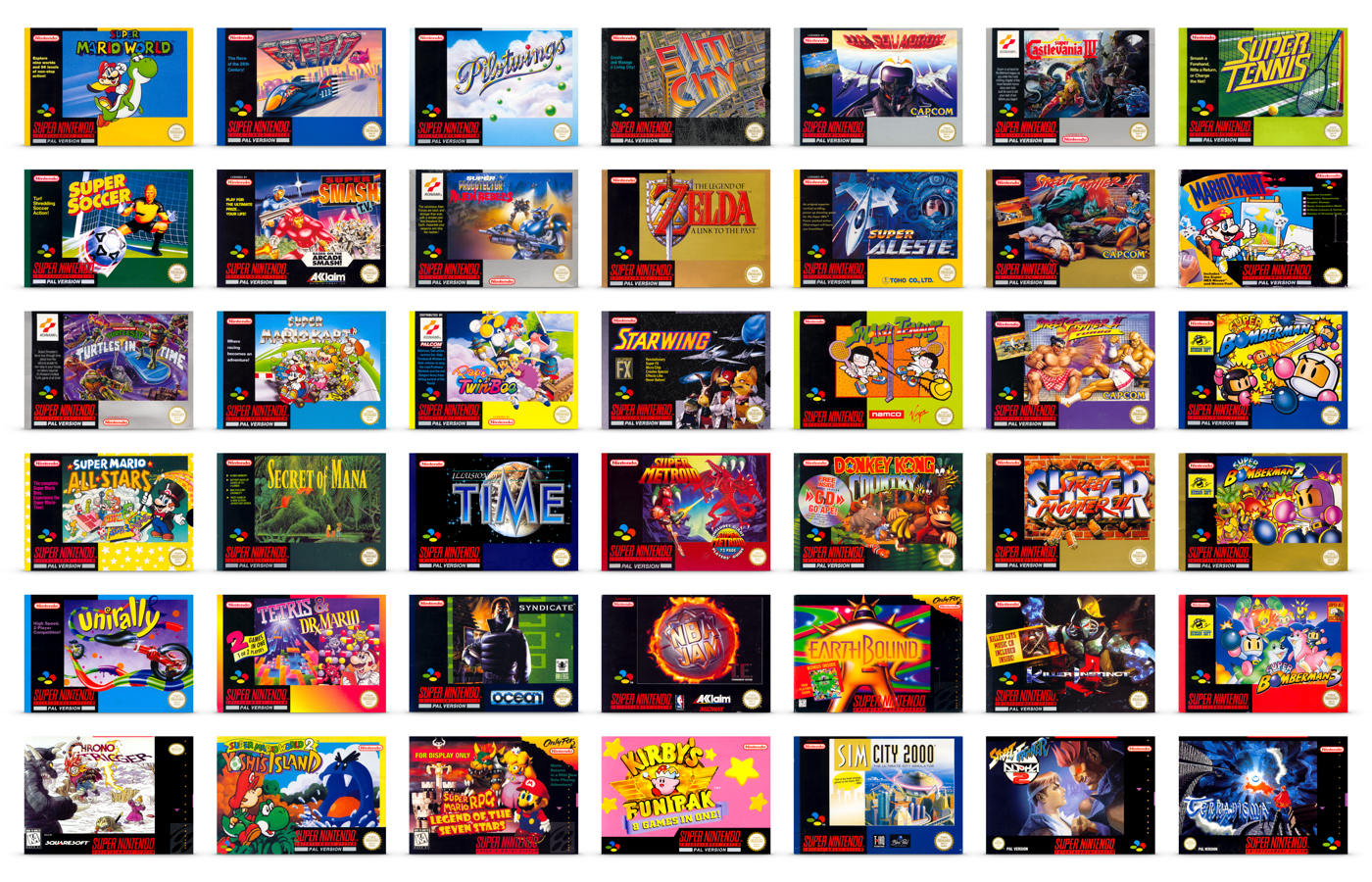 This excellent article on Nintendo boxart by @SuperFamicomGuy reminded me it was high time to finish this montage of titles from my own Super Nintendo collection.
Living in the UK means most of the games I own are PAL editions, though I also have a few NTSC titles that weren't released this side of the pond. It took a little while to scan and retouch all the boxes, but I'm really pleased with the finished product!
The high-resolution version of the image at the top of this post weighs in at a massive 45 megapixels.
Here's a rundown of all the titles by release date:
1991
1992
1993
1994
1995
1996